Why Does Our Practice Matter?
Recieve Our Weekly Newsletter..
Keep up with our latest tips and updates by signing up to our newsletter!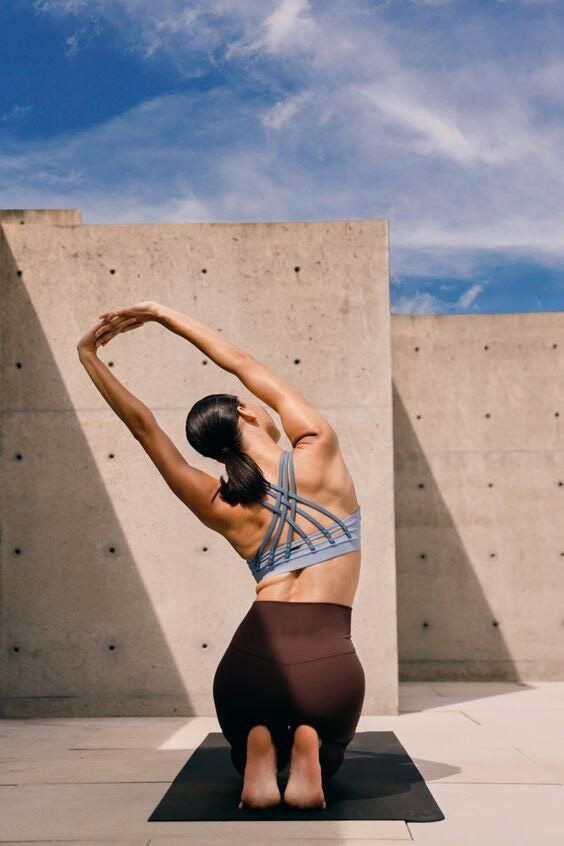 You might be asking yourself, why is The Parker Practice any different from other health & wellness companies? Why should I choose to trust their method? Why does it matter and how do I know it will work for me? Nicola Marsh, our lead dietitian, is here to answer your questions…
For starters, we live in a world where weight is frequently at the centre of discussions from within our own social circles to media platforms and beyond. Whilst well-intentioned, the overly simplified messages about health, nutrition and weight within mainstream media and government initiatives, may be unintentionally contributing to the rise in restrictive dieting and disordered eating patterns.
There is a growing body of evidence that suggests weight-centric practice contributes to a poorer quality of life, reduced health and wellbeing as well as the development of weight stigma. At the Parker Practice, we therefore strive to expand our clients' view and challenge their thinking – resulting in better health and wellbeing for all. 
Our Practice
Our practice matters because, it is about what matters to you. Good health and wellbeing comes in many different shapes and sizes, which is why there is no 'one size fits all' when it comes to our approach at the Parker Practice.
During our consultations, we like to take the time to get to know you, to understand what is important to you, to help drive the change that you want for yourself. Our practice matters because your health, your wellbeing and your values are at the heart of it.
Our Method
At the Parker Practice we take a holistic approach as we recognise that health and wellbeing is multifaceted and is influenced by many complicated and interacting factors, some of which fall outside of your own control!
Today, it can be so difficult to separate the facts from the fiction when it comes to healthy living! This is why our programmes are delivered and supported by registered dietitians and take a holistic, evidence-based approach via our 4-pillar method; Eat Beautifully, Think Successfully, Move Intelligently and Live well. Effective strategies, practices and frameworks are integrated throughout our programmes, helping our clients to develop their own flexible tool-kit for life.
Our Clients
Our clients' physical and mental health and wellbeing is at the heart of what matters to us at the Parker Practice. This is because wellbeing is not just about feeling good and functioning well, but it has an important relationship with health promoting behaviours that may prevent poor health and disease.
Facilitated by our 4 pillar method, our clients frequently see improvements in various measures of wellbeing such as energy levels, fitness levels, sleep quality, eating regulation, and ability to manage stress, allowing them to engage in the world with a greater sense of fulfilment and satisfaction. We'd like to share a few words from our clients about what they have gained from their Parker Practice programmes…
"Of all the programmes and support I have explored over five decades, to address managing and maintaining a healthy weight, this is the only programme I've experienced to approach a relationship with food and eating from a holistic perspective. It is realistic, practical, supportive and grounded by the latest science and knowledge, delivered by professionals who are deeply committed to their client's progress, and ultimately their client's ability to live and manage a sustainable healthy lifestyle."
"I started the programme looking for a kick start to better eating habits and weight loss, but it became so, so much more than that."
"The programme provides all the tools and building blocks to lead a sustainable and healthy life. I made so much progress in 12 weeks in a very manageable and holistic way. Thank you for the life lessons."
Next Steps
The Parker Practice exists to support people in taking positive action to improve their health and wellbeing through kind and thoughtful behaviour change. If this article resonates with you and you are feeling ready to make a change, get in touch today and find out more about how our registered dietitians and our programmes can support you with the changes that matter to you.
Written by NICOLA MARSH, Lead Dietitian at The Parker Practice
References:
Tylka et. al (2014). The Weight Inclusive versus Weight-Normative Approach to Health: Evaluating the Evidence for Prioritising Wellbeing over Weight loss. Journal of Obesity.
British Dietetic Association (2020). Challenging Weight Stigma in Everything We Publish.
Receive 10 free recipes to your inbox!
Sign up and we will send you 10 free recipes