Your Dietician and Personal Training Dream Team
Subscribe to our newsletter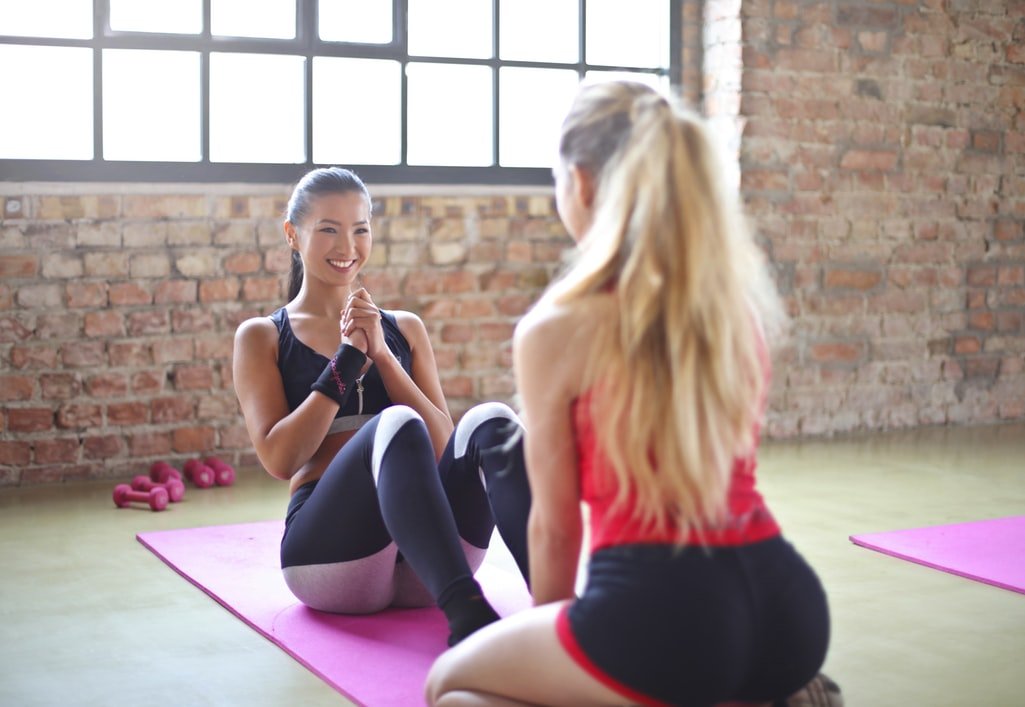 We're incredibly proud of our results our clients achieve. We've helped over 18,000 clients across 47 countries achieve amazing wellbeing and body transformations, losing 1kg per week on average on our programmes. Not only are the results impressive, but they're long-lasting and life-changing. What's our secret?
At the heart of everything we do is our Method. It's the combination of our four pillars — eat beautifully, work out intelligently, think successfully and live well. And having your entire body transformation team in one place that ensures you receive the optimum nutrition, fitness, lifestyle and mindset advice every steps of the way. Our holistic, expert approach separates us from other weight loss experts and keeping us at the very forefront of the industry.
Our team of personal trainers and medically registered dieticians play different roles in the programmes. As well as their technical expertise, our team exemplifies the Parker Practice values: life-changing impact, deep expertise and kindness.
Our dietitians are available for consultations worldwide from our two nutrition clinics in London. Our personal training is available in our private fitness studios in Harrods, in the comfort of your own home (London and Home Counties) or via video workouts.
Dietitians With a Difference
Our dieticians are medically registered with the HCPC in the UK with degree and masters qualifications. The depth of their qualifications and training means they are experts in nutrition and are the only nutritional practitioners in the UK able to prescribe individual nutrition protocols. Their training provides the expertise to tailor programmes based on your health history including:
Medication
Gut health, allergies and intolerances (including IBS, coeliac disease)
Mental health and depression
Menopause, peri-menopause and HRT
Diabetes and pre-diabetes
Disordered eating
Fertility, pre- and post-natal and many more…
Our dieticians translate complex science into practical advice, making it understandable, relatable and sustainable. We're not interested in simply sharing food plans and setting out a series of recipes and guidelines. We're invested in empowering our clients with the knowledge to make smart decisions on what they eat and how to eat it.
But what really sets apart is our focus on behaviour and habit change. Not only will you learn how to choose and make delicious, nutritional meals, but you'll also learn to understand the sets of behaviours that influence your eating patterns and how to rewire them.
Using motivational interviewing, Neuro Linguistic Programming and behavioural analysis, our dieticians help you to differentiate between emotional eating and physical cues of hunger, as well as many other psychological impulses that drive both what you eat and why you eat in particular ways. These 1:1 coaching sessions with your dietitian take place every week of your programme, and cover everything necessary to live well: better sleep, lower stress, higher energy and more.
Because our dieticians are medically qualified we can offer a tailored program for whatever you need: whether you're a vegetarian, vegan, diabetic or an IBS sufferer, our dieticians can craft your beautifully balanced nutrition plan to suit your dietary needs and optimise your energy levels. Check out our blog on why we only work with medically registered dieticians to find out more about our dieticians.
The Benefits of Personal Training
Our personal trainers help you to workout in the most efficient and effective way. Armed with the knowledge and deep experience to craft personalised training programs, our trainers focus on improving body function, boosting lean muscle mass and enhancing your metabolism.
We focus on resistance exercise with lighter weights and higher repetitions, interspersed with HIIT for the optimal mix of fat-burning : toning. We call it cardio conditioning. The benefit of this training is that you get the most out of each session plus you get a strong afterburn effect for up to 24 hours after each session. Our trainers also reinforce your physical transformation with your emotional and mental support to cement the mind-body connection.
If you're starting out on a new exercise regime, a personal trainer is an invaluable resource. Calling in the experts to help you put together a program balancing the needs for rehab, prehab and conditioning work. Our trainers break down how to complete each exercise, and explain how to use the correct technique ensuring that you get the most out of your workouts. Crucially, this also means you can train independently outside of each session.
Our personal trainers have expert knowledge of human anatomy, exercise science, functional movement. We're sticklers for precision and technique, which means you work safely at all times and you get the most out of every movement. You'll be amazed at how the smallest of adjustments, can increase the effectiveness of an exercise ten-fold.
But it's not just exercise newbies that benefit from personal training. However accustomed you are to training or confident you are with your workouts, our trainers will help you achieve new goals and beat the plateau. One of the biggest challenges in transformation is plateauing when you reach a peak in your programme. Plateauing works on two levels, the first, a physical plateau when your body no longer responds to your workout or dietary routines; the second, the mental plateau when motivation wanes and boredom sets in. Our personal trainers are equipped to assess your current routine and devise new programs that will help you overcome the plateau and achieve incredible results.
Having Your Dream Team In One Place
Our TRANSFORM programmes focus on well being and lifestyle transformations. Your body transformation is the consequence and not the sole reason. We're committed to helping you to become the best, happiest, and healthiest version of yourself. Our integrated approach brings together our dieticians and personal trainers to work together so that whether you're at home, abroad or visiting us our clinics – you're always fully supported.
Coordinating and liaising between the dietician and personal trainer allows us to have a more complete picture of your progress. After all, your relationship with one will differ from the other. Constant communication, dialogue as we work together, ensure our weight loss team gets you the results you've always dreamed of.
By working together we can:
Optimise your nutrition plan ensuring it perfectly complements your training
Enhance your energy levels throughout the day and around each training session
Tailor your training and nutritional plans based on the progress you make. As you progress so we progress your plan
Spot any early warning signs of stress or fatigue
Workout intelligently in the knowledge that a gentler session if your tired will continue to support progress due to your progress across all four pillars
Work as a team to goal set and celebrate success
If you want to find out more about our TRANSFORM programs and how our dieticians and personal trainers can help you to achieve your weight loss goals, contact us today for a FREE consultation.
Receive 10 free recipes to your inbox!
Sign up and we will send you 10 free recipes