What is the Difference Between a Nutritionist and a Registered Dietitian?
Subscribe to our newsletter today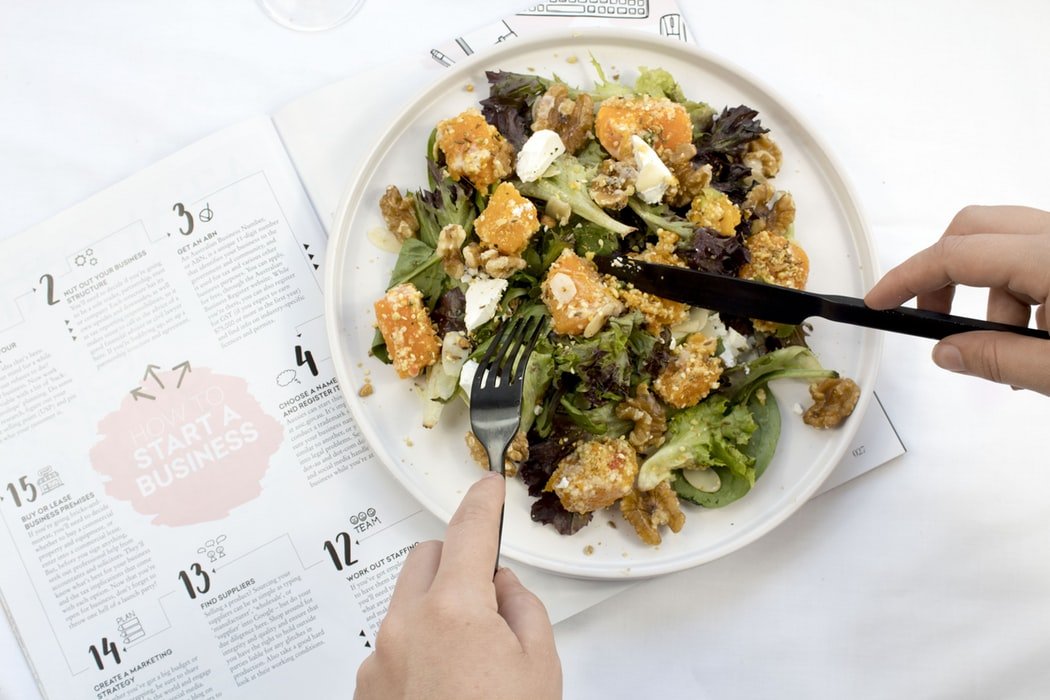 It has never been easier to access quick information about weight loss or to get "expert" advice on how to feel and look better. A quick scroll through social media and you'll find thousands of enthusiastic fitness fans and wellbeing gurus eager to share their knowledge with anyone in exchange for a follow.
And there is loads of great content out there providing advice, insight and motivation to help you on your way. I love quality content from experts like Matt Walker, Renee McGregor and (whilst I know she's not everyone's cup of tea) workouts from Tracy Anderson.
As well as great advice, you can be bombarded with a whole host of new "sure-to-work" diets and "failsafe" fitness plans to follow. And this proliferation of wellbeing enthusiasts claiming expert status can lead to the spread of misinformation.
The result is that, without realising it, you might be picking up some dubious well-being tips. Most advice is probably harmless that won't help you but probably won't hurt you either. But sadly some of advice goes beyond baseless and is dodgy or downright dangerous. So working out who and what can you trust to deliver the information and guidance has become more important than ever.
We're becoming more and more accustomed to the digital age and wary of influencers claiming to be experts, and it's still tempting to trust anyone with a recognisable title. But are all people who work in the nutrition and dietary industry equally qualified to help you achieve your goals? The short answer is no. The long answer is a little more complicated.
Today, we'll look at the differences between a nutritionist and a registered dietitian. While both are considered healthcare professionals who study and provide guidance on diet and supplements, these roles vary in many ways and shouldn't be misinterpreted as interchangeable.
To find out more about how our medically registered dietitians can help you with your body transformation, contact us and schedule a consultation today.
At Louise Parker, all of nutritional advice is provided by medically registered dietitians. We're committed to ensuring that you receive only the most qualified and knowledgeable guidance throughout your body transformation. We explain why we work only with medically registered dietitians, along with what a registered dietitian can do for you.
What Is a Registered Dietitian?
Registered dietitians, like those in the Louise Parker team, are the only nutritional professionals who can assess, diagnose and treat dietary and nutritional concerns, both on a one-to-one basis and at a public health level. These professionals are also regulated by the law, which means they are governed by an ethical code that ensures they uphold the highest standards.
To be a dietitian in the UK, you must be registered with the Health and Care Professions Council (HCPC), which itself requires at least a Bachelor of Science Honours (BSc Hons) degree and, often, a postgraduate degree. These three to four- and five-year courses cover a mix of nutrition, biochemistry, psychology, physiology and communication skills, all designed to equip dietitians with the most relevant research techniques and information. This allows dietitians to make sound decisions based on their client's individual needs and guide them through their diet. These courses require a further period of supervised practice, during which the individual must demonstrate both their clinical and professional competence before receiving accreditation.
Uniquely, dietitians use the most up-to-date public health and scientific research on food, health and disease which they translate into practical guidance to enable people to make appropriate lifestyle and food choices.
Dietitians and specialist dietitians are also qualified to work with illness as well as those wanting to improve their wellbeing. Dietitians can help people who have specific dietary requirements, are suffering from disordered eating, are on medication or who have other illnesses.
Dietitians can work across many different industries, fields and businesses, from the NHS and education to sport, NGOs and, of course, the Louise Parker Method. Dietitians also advise and influence government decisions and play an instrumental role in developing nutritional policy and public health warnings.
What Is a Nutritionist?
The "nutritionist" title can be used by anyone who offers nutritional and food advice. It's not a regulated title like dietitian which means there can be a lot more variation in the background, expertise and standards of care you can get.
Nutritionists work only with people who are well, without any known existing medical conditions, to prevent disease. Nutritionists cannot work with acutely ill, hospitalised patients or those living in the community requiring therapeutic interventions without supervision from a dietitian.
Whilst it's not a regulated profession, there are some excellent nutritionists out there who possess advanced degrees and certification. We'd recommend always checking for Registered Nutritionist status (RNutr) or ask to see evidence of an advanced degree accredited by Association for Nutrition (AfR).
What Can a Registered Dietitian Do for Me?
Dietitians use the most up-to-date and peer-reviewed public health and scientific research on nutrition, health, food and disease and translate it into practical guidance that can help their clients make the best lifestyle and food choices. By staying abreast of all the newest evidence-based research from reputable, peer-reviewed literature, a dietitian is the best person to help you achieve your body transformation goals.
At Louise Parker, our registered dietitians will work with you to identify your concerns and desires and put together a programme plan that is tailored to you and your circumstances.
Every programme is focused on your needs and goals. Sometimes that means gearing the programme up to work with a super-demanding lifestyle. On other occasions it's working with you to help alleviate gut health issues, manage the menopause or guide you through pregnancy. We also ensure that you programme is safe and appropriate to work with existing medications you are taking. The other common factor that all programmes have in common is an element of mindset coaching. Whether helping with you with optimal nutrition to support your mental health, working with you to overcome disordered eating or resetting reward mechanisms so food ceases to be 'good' and 'bad'.
In addition, our dietitians also have a range of additional specialisms. If you need a programme that incorporates any of the following, please let us know so that we can match you to the ideal member of the team for you:
FODMAP diets for IBS
Diabetes and pre-diabetes
Fertility, pre- and post-natal nutrition
Sports performance and sports nutrition
Disordered and emotional eating
Paediatric nutrition
Our dietitians also follow and extension professional development programme. In the last 12 months, our dietitians have attended the following courses, seminars and achieved certification on:
We also train every dietitian in NLP (Neuro-Linguistic Programming) plus additional coaching on cognitive behavioural therapy and motivational interviewing. We integrate these skills as part of our caoching to help you to re-wire thought and behaviour patterns and learn to think successfully.
Through one-on-one weekly nutrition consultations, our dietitians will give you invaluable practical advice on how to sleep, drink, eat and think in ways that reduce stress, boost your energy levels and keep you on track to achieving your personal goals.
To find out more about how our medically registered dietitians can help you with your body transformation, contact us and schedule a consultation today.
Receive 10 free recipes to your inbox!
Sign up and we will send you 10 free recipes