Recipe Ingredients
1 banana
30g oats
30g coconut flour
30g desiccated coconut
1 / 2 tsp baking powder
1 / 4 cup soyamilk
1 / 3 cup water (if needed)
Fry Light spray
To serve : 1 dollop Alpro Greek style yogurt, ½ fresh chopped mango.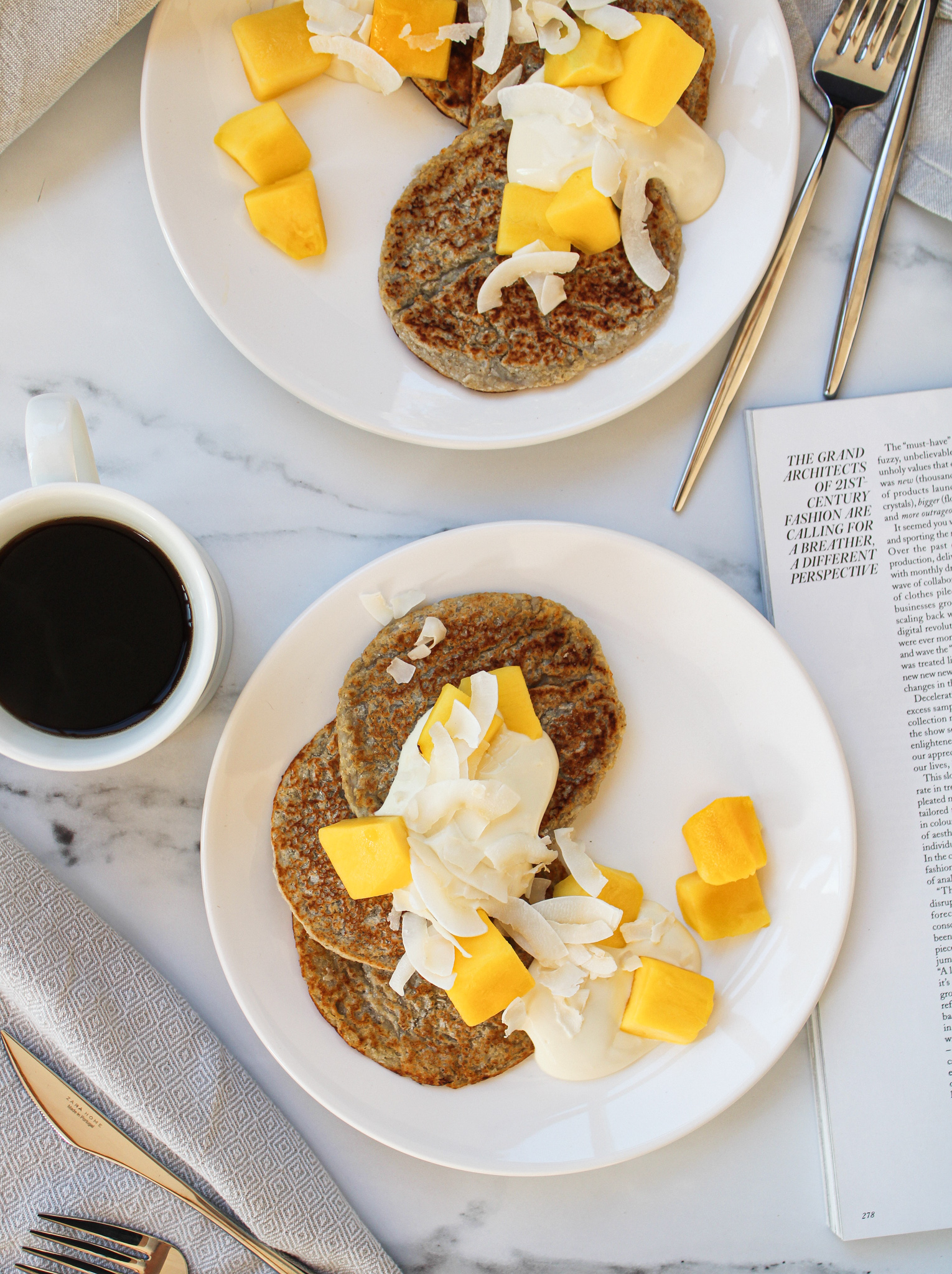 Mango & Coconut Pancakes
Method:
Begin with mashing your banana until you have a smooth consistency
Mix together the wet ingredients then the dry ingredients before combining
Place the mixture in a blender to achieve a smoother mix
Heat a pan with a few sprays of fry light and cook the pancakes for 2-3 minutes either side or until golden brown, each pancake is around 2 tbsp
To achieve a uniform shape you can fry the pancakes in a mini frying pan first before transferring to a larger pan or you can place round metal cookie cutters in the frying pan and spoon the mixture into these, removing the cutters with an oven glove once the pancakes are ready for flipping
Serve with fresh mango, a dollop of yoghurt and extra coconut shavings.
Receive 10 free recipes to your inbox!
Sign up and we will send you 10 free recipes