Meet the Dietitian: Lydia Worsley
Subscribe to our newsletter below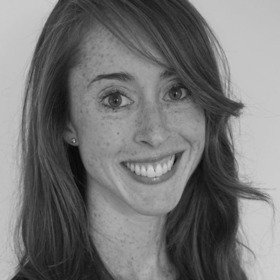 At Louise Parker, each of our clients will work with a dedicated Dietitian throughout their programme, whether it's six weeks, twelve weeks or a year long. With a range of specialisms and additional qualifications to help give our clients the best possible coaching and advice, you can be sure that on your Louise Parker programme, you're in safe hands. To help you get to know our dietitians and give you a little insight into how we work at Louise Parker, we talked to them about their qualifications, nutrition myths and what they love most about their jobs.
Lydia Worsley
Qualifications:
– BSc. (Hons) Nutrition and Dietetics, King's College London (2009)
– Masters Level Parenteral and Enteral Nutrition Group (PENG) Clinical Update Course, Queen Margaret University (2015)
Additional training in:
The Low FODMAP Diet for Functional Gastrointestinal Disorders, King's College London (2011)
Advanced Clinical Supervision, London Deanery (2014)
Neuro-linguistic Programming Diploma, Fresh Insight Coaching (2019)
Do you have any areas of specialty and if so, how do you use these in your job? 
I have been fortunate to work across a wide range of clinical specialities during NHS and private work over the course of my career.  An area of particular passion and extra training has been Gastroenterology including managing patients on a low FODMAP diet for irritable bowel syndrome, which has been very useful in supporting my Louise Parker clients with this condition.  Additionally, I have worked as a specialist dietitian in adult allergy management, cardiovascular disease, diabetes and oncology and so the clinical skills and knowledge base has proven invaluable in providing tailored and up to date dietary advice for clients with these conditions.
I have also had further training in supervision of Student Dietitians and previously lead this in my roles at NHS Trusts. This has been hugely beneficial in supporting Student Dietitians in their placements at Louise Parker as we have started to become involved in this very rewarding process this year.
What is the most challenging part of your role?
We are privileged to work with and support our clients very closely which means we get to know them really well over a number of weeks, months and sometimes longer!  While this depth and duration of the client-dietitian relationship is a great anchor for coaching through the programme, it can mean we see clients as they face challenging family/work/financial/health difficulties. This can be tough for us to watch as naturally we are caring professionals who empathise with our clients. It's about supporting them through the good times and the tricky ones, helping them keep healthy self-care habits going.
What is the most rewarding part of your job?
I love how this job has given me the opportunity to help clients evolve their eating habits and improve their relationship with themselves.  Its such a joy empowering people with tools to create lasting lifestyle changes and watching how this affects their health and happiness.  Also, it's amazing working with the super team at LP who share that same passion!
Where did you work before Louise Parker? 
I had 9 years of experience working in the NHS, at various London Trusts, mainly in hospitals working on wards and in clinics, but also working in the community setting.  I was privileged to have a really extensive exposure to a wide range of clinical specialities from critical care to health promotion and weight management, which has given me a great insight into how to support people across the spectrum of health and illness.
What's a common misconception about your role as a Dietitian?
Sometimes people expect that as a Dietitian, I have a role like the 'food police' and they feel worried about me judging their food choices as 'good' or 'bad.'  Quite the opposite, in fact… It's about understanding that all foods have a place! While some are more nutritious than others, there is no need to completely cut out something you love. We encourage clients to look at the bigger picture rather than focussing on single foods / one day of indulgence and help them to change long term habits.
How do you incorporate the Louise Parker Method into your life?
By being mindful of the 4 pillars we coach our clients in and trying to practice what I preach! One of the major concepts to remember is to add movement into everyday life.  Even if I have a busy day in clinic, keeping an eye on my step count and including a walk in my commutes as well as a mini workout before the day begins is a great way to keep active.  I live by the mantra 'consistency over severity' which helps keep health behaviours balanced and realistic.
What surprises clients most when they are on a programme with you?
How there is so much more to our coaching and Method than nutrition and exercise!  We are as holistic as it gets, covering areas like sleep, self-care, thinking patterns and stress management. Clients are amazed at how paying attention to all of these important areas of life makes such a difference.
What's your favourite nutrition myth to bust?
There are a lot of myths out there around superfoods and the role they play in health and weight loss. Adding one or two of the latest trendy foods to your diet will not magically prevent or reverse health conditions, cause weight loss or increase metabolism – no one food can do this!  The risk is people can think these foods will offset the impact of a poor diet.   What matters is that a good variety of nutritious foods from the various food groups is included and portion sizes are controlled and appropriate.
If you could do any other job, what would it be?
As well as my passion for food and nutrition, I love the great outdoors and nature and have always found the science of weather/climate fascinating!  It affects us all everyday and impacts on so many important aspects of our environment.  So maybe a career in meteorology!
Receive 10 free recipes to your inbox!
Sign up and we will send you 10 free recipes