Sweet Chilli Salmon and Mango Salsa
Recipe Ingredients
(Serves 2)
2 salmon fillets
2 tbsp sweet chilli sauce
2 mangos
1 avocado
1 / 2 cucumber
1 / 4 red onion
1 / 2 bunch coriander
1 fresh lime
Salt and pepper to taste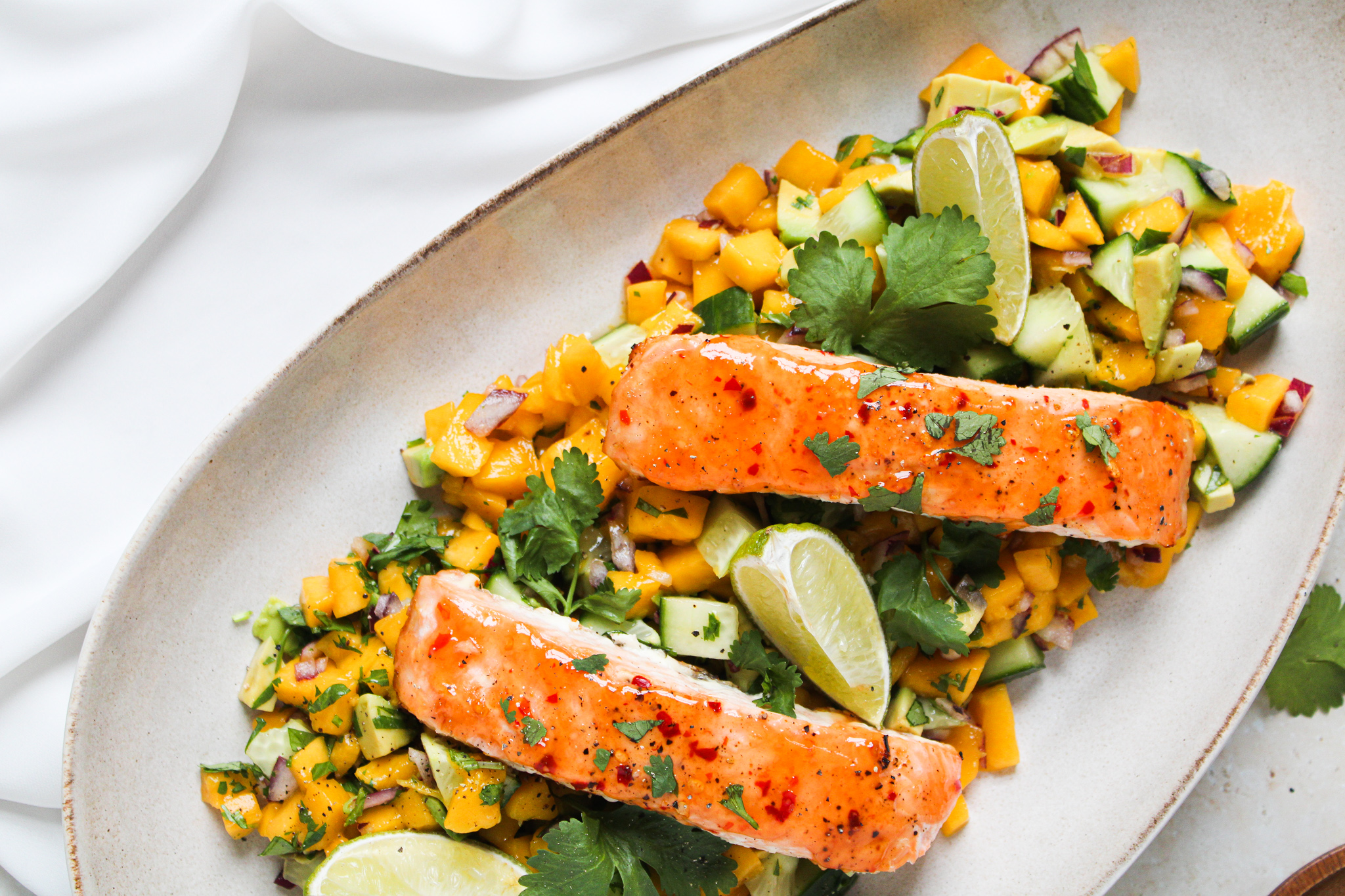 Preheat the oven to 200 degrees. Place your salmon on a baking tray lined with foil, adding a little lime juice, salt and pepper before covering with the remaining foil to create a parcel
Place the salmon in the oven for 20 minutes, removing 5 minutes before and adding the sweet chilli sauce on the salmon before returning to the oven uncovered
Finely chop the mango, avocado into small cubes and mix with the lime juice, finely sliced red onion and parsley
Mix together well and serve with the salmon for a dish bursting with colourful summer flavours!
Receive 10 free recipes to your inbox!
Sign up and we will send you 10 free recipes