Recipe Ingredients
(Serves 2)
For the meatballs:
200g turkey mince
1 garlic clove
Half small red onion
1 egg
2 tbsp porridge oats
1 tbsp mixed herbs
1 tbsp Worcestershire sauce
For the Sauce:
1 Tin tomatoes
1 tbsp tomato puree
Half red onion
2 garlic cloves
1 tbsp mixed herbs
1 celery stick
Salt and Pepper to taste
To serve :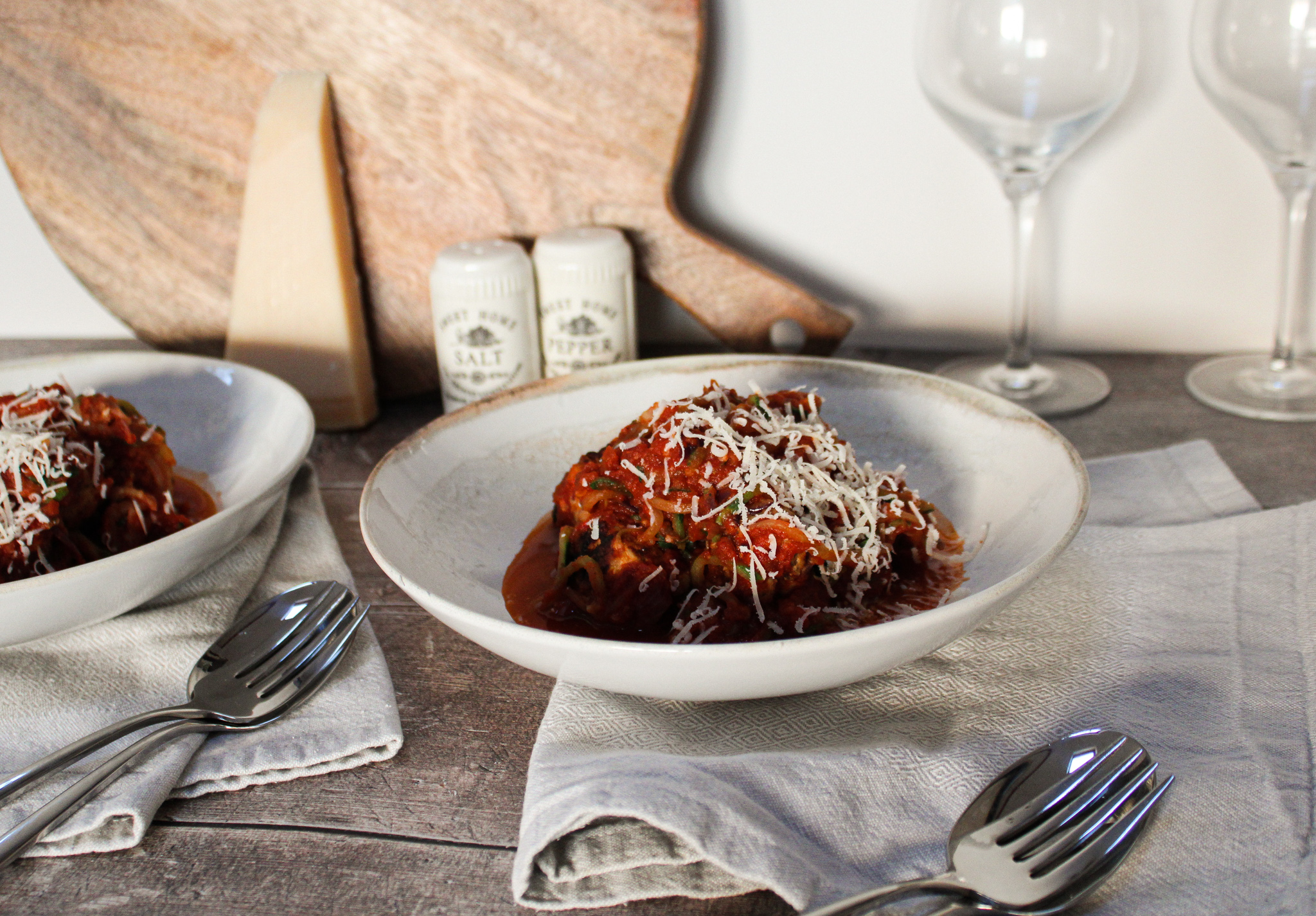 Turkey Meatballs and Squashetti
Preheat your oven to 200 degrees. Chop the onion, celery and garlic a place in a sauce pan (adding only half the onion)
 With the remaining onion in a bowl add the oats, herbs, garlic, egg, Worcestershire sauce and turkey mince and mix together with clean hands or a spoon
 Divide the mixture into 12 balls and place on a baking tray then in the oven for 25-30 minute giving them a shake halfway through
Turn your saucepan on and fry the onion, celery and garlic for 5 minutes.
Before adding the tinned tomatoes and tomato paste using a hand blender, blend the sauce together and season with the herbs, salt and pepper
Boil your courgetti for 3 minutes, drain and mix into the sauce
 Once the meatballs are ready add these to the sauce and serve with a few shavings of parmesan!
Receive 10 free recipes to your inbox!
Sign up and we will send you 10 free recipes