Sarah's Louise Parker Journey
Looking to read more client results?
If you're keen to read more success stories just like Sarah's, subscribe to our newsletter today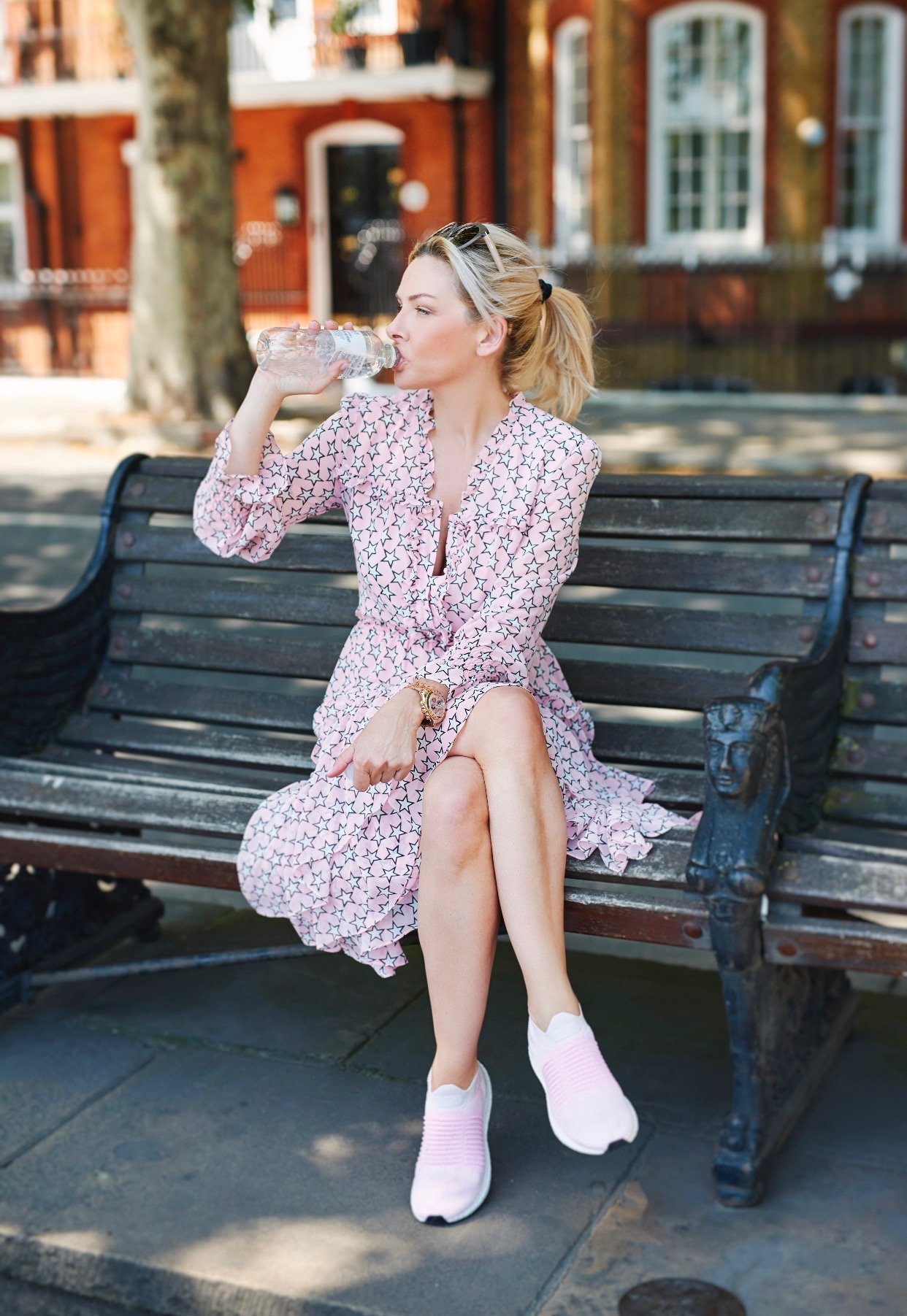 Sarah Nicollier recently completed our six week TRANSFORM programme and is so delighted with her results and new lifestyle, she has decided to become a Louise Parker brand ambassador. Sarah tells us all about her journey below…
My Louise Parker Journey
Around February this year, I started feeling really worn out. Although I had always eaten very healthily (or at least that's what I thought) and attended my weekly yoga/pilates classes, I constantly felt bloated, crampy and had a huge lack of energy. I pinned it on a hormone imbalance and got even more stressed thinking that I was potentially experiencing perimenopause. I felt very frustrated and very discouraged.
It was my lucky day when I met Louise Parker at the "Wellness Wednesday" talk at Annabel's in Mayfair which I found very interesting. Having spoken to her after the talk, I booked myself in for a 90min con
sultation with Louise for the week after.
It had never been about losing weight for me, but rather shifting it and getting my body balanced. Louise understood when I said "I feel fatsy" around my belly. She also understood that even though people think I'm very slim, I often don't feel that way myself. She had a good look at my body and clearly explained to me what I could achieve with the right nutrition and exercise. Louise also explained about the different programmes and the philosophy of the Louise Parker Method. I must say that after the meeting I felt very understood and boosted to commit to the 6-week programme.
The following week I had my first meeting with Alejandra, one of the lead dietitians at Louise Parker. She is an IBS specialist and really understands how to battle digestion issues.
We went through everything I usually ate and what my daily routine consisted of. She also put me on a special scale that analyses your body composition; this was extremely interesting and helped me to see and understand the evolution of my body in the weeks to come.
I received a printed program specially created for my goals, with a very easy explanation of the ingredients and portions I should eat every day, as well as the exercise my body needs.
I found that the programme was very easy to fit in my daily routine. I made a little list of some foods to buy but didn't start cooking differently and I went out to restaurants as usual. What was a bit of a challenge at the beginning were the PT sessions as I usually only do yoga and pilates. Those lessons were much harder for me.
Alejandra has been on-top of me throughout the 6-weeks with a weekly session and immediate response by email if I had any questions. We also talked about the foods I should eat during my travels (which can be challenging sometimes) and I got lots of help with figuring out my digestion issues.
This was by no means a diet for me, but a learning process that will define how I live my life going forward. I actually enjoy new foods I never ate before or thought I couldn't eat. This programme has impacted my life in a very positive way. Not only did I understand the importance of regular exercise, but I also learned mindful eating which helps so much with digestion and enjoying your meals.
The Louise Parker Method is by no means a diet that frustrates you. It really is about learning how to stay fit and healthy for the long term and it is about balance.
After 6 weeks I had my last check-up with Alejandra where we went through everything I learned and looked at my body composition again. I was more than thrilled with the results and the goals I have achieved.
At 46 I haven't ever felt this good and can't thank the Louise Parker team enough. I had my best summer holiday feeling so great in my body in my new bikinis!
Sarah Nicollier | sarahnicollieruk.com
If you'd like to hear more about the results our clients achieve, we've lots more testimonials here, or, if you're interested in finding out more about the programme, please use the contact form below to get in touch with the team who will be delighted to help.
Receive 10 free recipes to your inbox!
Sign up and we will send you 10 free recipes