Receive 5 free recipes right to your inbox!
Sign up to retrieve your 5 free recipes from Parker Practice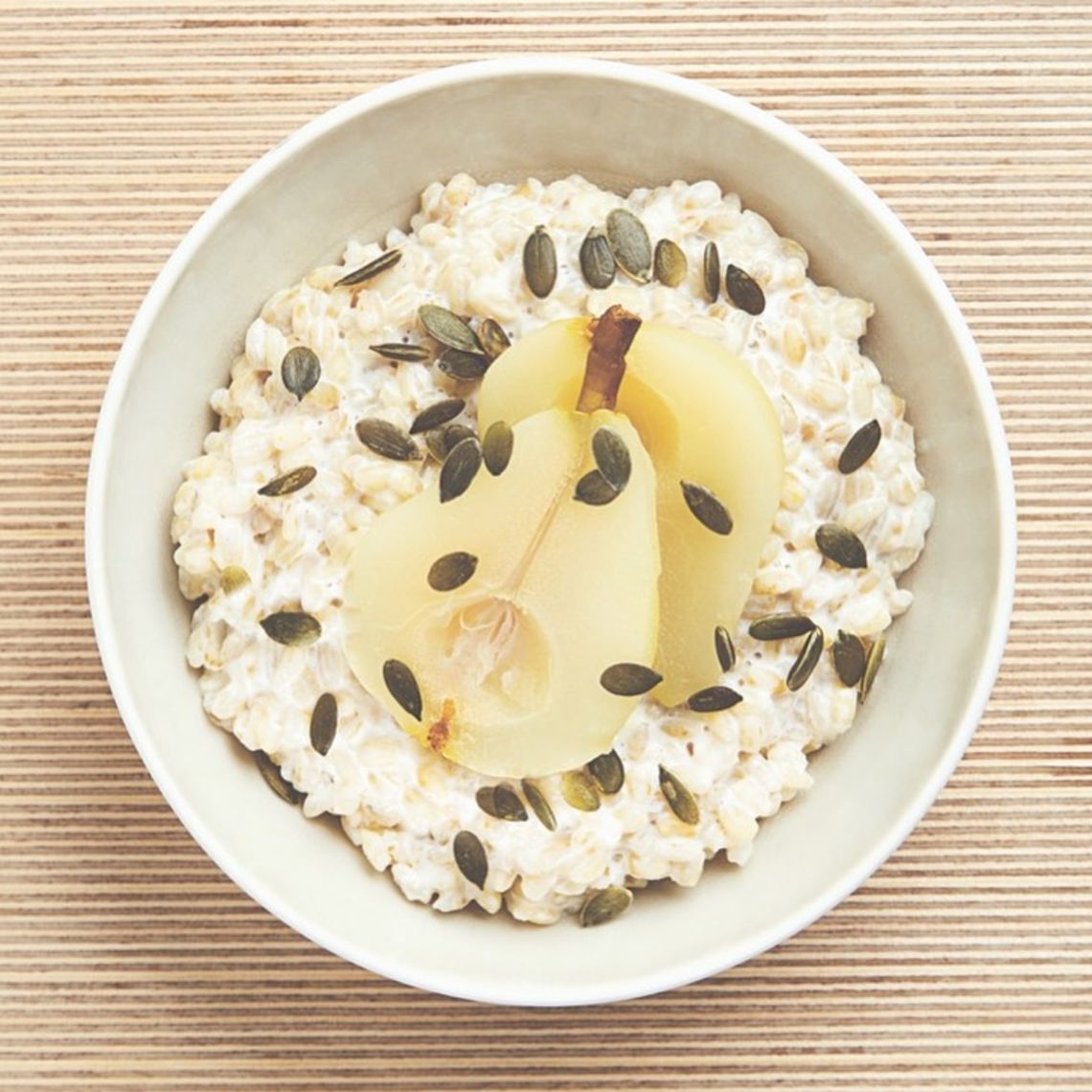 Christmas is a time for enjoying celebratory foods with all the family totally guilt free. At the heart of my method is the idea that food isn't 'good' or 'bad' – it's just food – with no emotion or feelings attached. In the same spirit, it's not a treat to have a croissant or a glass of wine, and definitely not a treat to enjoy your Christmas lunch – it's just part of life and a time to cherish.
We call it 'The Dance' and we talk about it a lot in the coaching we do and in my books. Speaking of which, my third book is released just after Chrismtas. If you have got it already, you can pre-order it here.
My first book was an introduction to the method, the second a cookbook and this third book, breaks down the first 6-weeks of the method into bite-sized pieces. It guides you through your journey with coaching on all four pillars – plus over 90 new recipes and fresh workouts to boot.
Here's a sneak peak at one of the new recipes – a festive porridge just in time for Christmas. It tastes fabulous, fills the kitchen with festive smells as it slowly cooks and is perfect to enjoy surrounded by tinsel and wrapping.
Serves 2
Place the 150g pearl barley in a saucepan with the 450 ml soya milk and 250ml (1 cup) of the water in a saucepan. Add 1/4 teaspoon of ground nutmeg, and 1/2 teaspoon each of ground ginger and ground cinnamon. Cook gently for 30–35 minutes, stirring from time to time until tender.
Add a little extra water if the porridge is looks dry at any point.
Meanwhile poach 6 peeled, halved and cored pears in a saucepan with just enough water to cover them. Add peeled zest and juice of 1 orange, 1 vanilla pod, split in half lengthways, 1 cinnamon stick and 3 cloves. Simmer for 10 mins until the pears are tender.
Stir the 1 teaspoon of stevia into the porridge and serve, topping each portion with 2 poached pear halves and a sprinkle of pumpkin seeds.
You can store any leftover pears in some of their poaching liquid, covered, in the fridge for up to 4 days.
I hope you love it! Let me know what you think @louiseparkermethod.
Happy Christmas! LPx
Pre-order my book here.
Receive 10 free recipes to your inbox!
Sign up and we will send you 10 free recipes