Fiery Harissa Mushroom Brunch Wrap
Recipe Ingredients
1 tablespoon of houmous with 1 teaspoon of ruby harissa paste
a handful of washed spinach
5 grilled mushrooms, sliced
2 teaspoons of yoghurt (I used the Total 0% for a little extra protein) mixed with a handful of chopped coriander
1 tablespoon of toasted pine nuts to garnish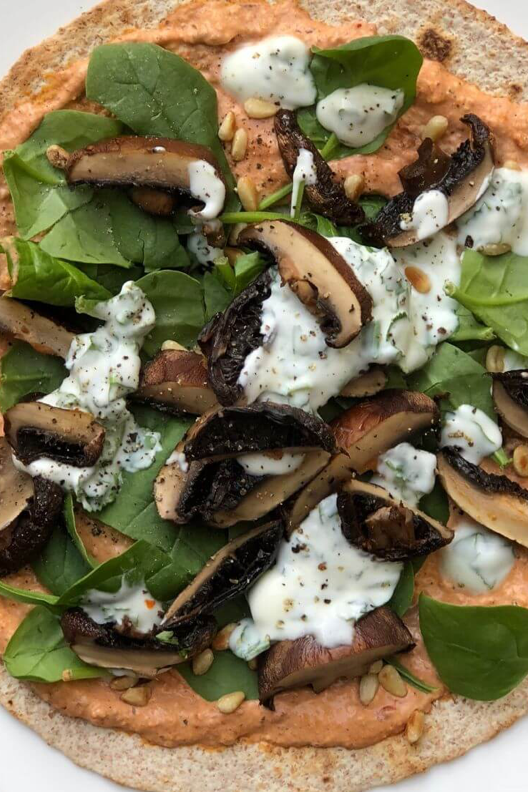 This wrap is super simple and incredibly tasty. I've recently starting adding a little houmous to my savoury breakfasts. It goes really well with a little smoked paprika and eggs or in this recipe with some ruby harissa and grilled mushrooms.
Warm a wholemeal wrap and layer on the ingredients to the left…
Give it a go and let me know what you think. It's a great show stopper brunch which is so easy to make.
Enjoy! Lx
Receive 10 free recipes to your inbox!
Sign up and we will send you 10 free recipes