Recipe Ingredients
1 ripe avocado, chopped
juice of 1/2 lemon
2 wholemeal pittas, toasted
100g (scant 1 cup) cherry tomatoes, quartered
1/4 cucumber, chopped
25g (1/4 cup) pitted Kalamata olives, sliced
25g (scant 1/4 cup) feta, crumbled
1/2 tablespoon chopped dill
sea salt and black pepper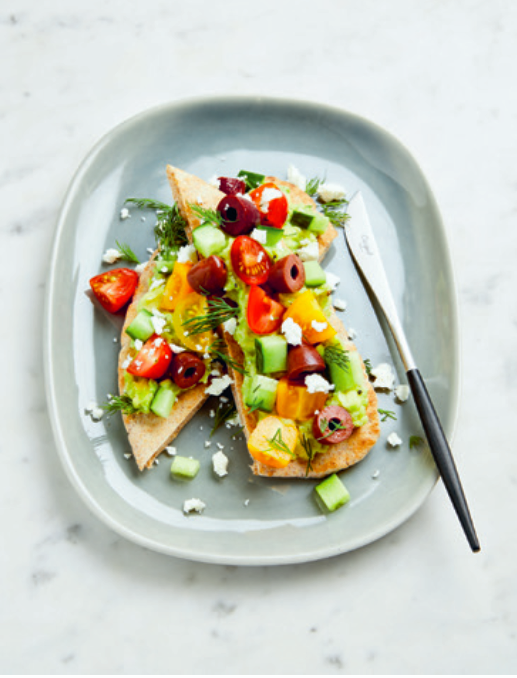 If I don't have an avocado in the house, I often make these with good-quality hummus spread on the pittas instead. Add an extra squeeze of fresh lemon juice on top to keep it bright and fresh.
Serves 2
Method:
Roughly mash the avocado with the lemon juice and some salt and pepper.
Spread onto the pittas and top with the tomatoes, cucumber and olives. Sprinkle over the feta and dill and serve immediately.
Receive 10 free recipes to your inbox!
Sign up and we will send you 10 free recipes