Recipe Ingredients
1 tablespoon olive oil
Small knob of unsalted butter
1 red onion, finely sliced
1 large courgette, coarsely grated
50g (1/2 cup) pitted Kalamata olives
200g (1 1/2 cups) cherry tomatoes
8 large eggs
Handful of parsley leaves, chopped
150g (5 1/2 oz) feta, crumbled or chopped
Sea salt and black pepper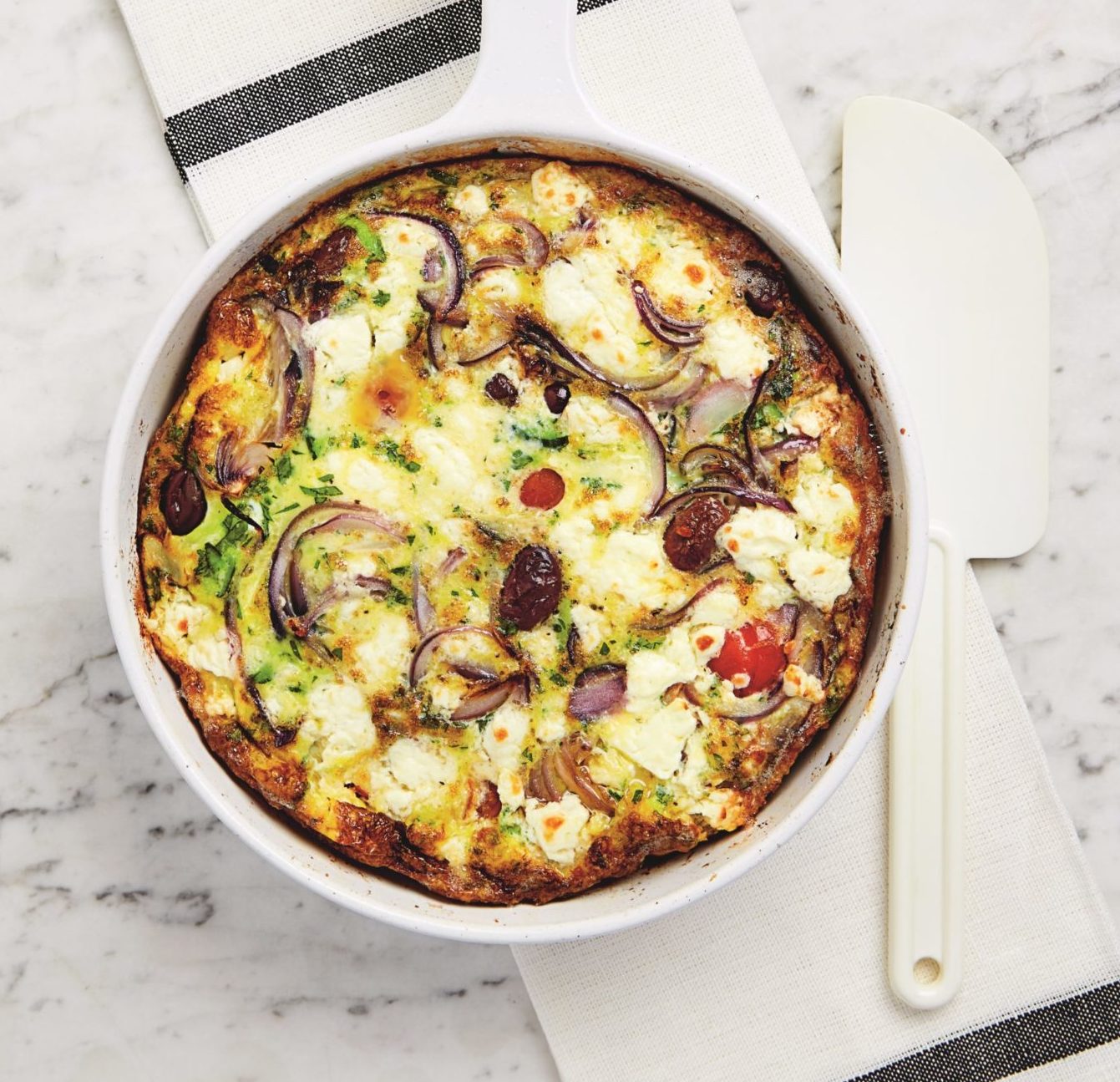 We absolutely love frittatas – they're quick, easy and so versatile. Perfect for when you're short on time but still want something delicious for lunch.
Serves 4
Pre-heat the grill to medium
Heat the oil and butter in a large non-stick frying pan over medium heat and fry the onion and courgette until lightly cooked
Stir in the olives and tomatoes and fry gently until the tomatoes become gooey and the liuid has cooked off
Beat the eggs and parsley really well and season with salt and pepper
Pour into the pan, stirring to mix in the veg, and cook for 5 minutes until the frittata is set around the edges.
Sprinkle over the feta and pop under the grill for 5 minutes, keeping an eye on it until the frittata is set through and lightly golden
Serve in wedges
Enjoy! And let us know what you think! If you love this recipe, you'll love the others in Louise's books, available on Amazon and in all good bookshops!
Louise Parker: The 6 Week Programme by Louise Parker is published by Mitchell Beazley, £20 (www.octopusbooks.co.uk). Photography by Louise Hagger and Chris Terry.
Receive 10 free recipes to your inbox!
Sign up and we will send you 10 free recipes