How to get beach body ready
Subscribe to our email newsletter below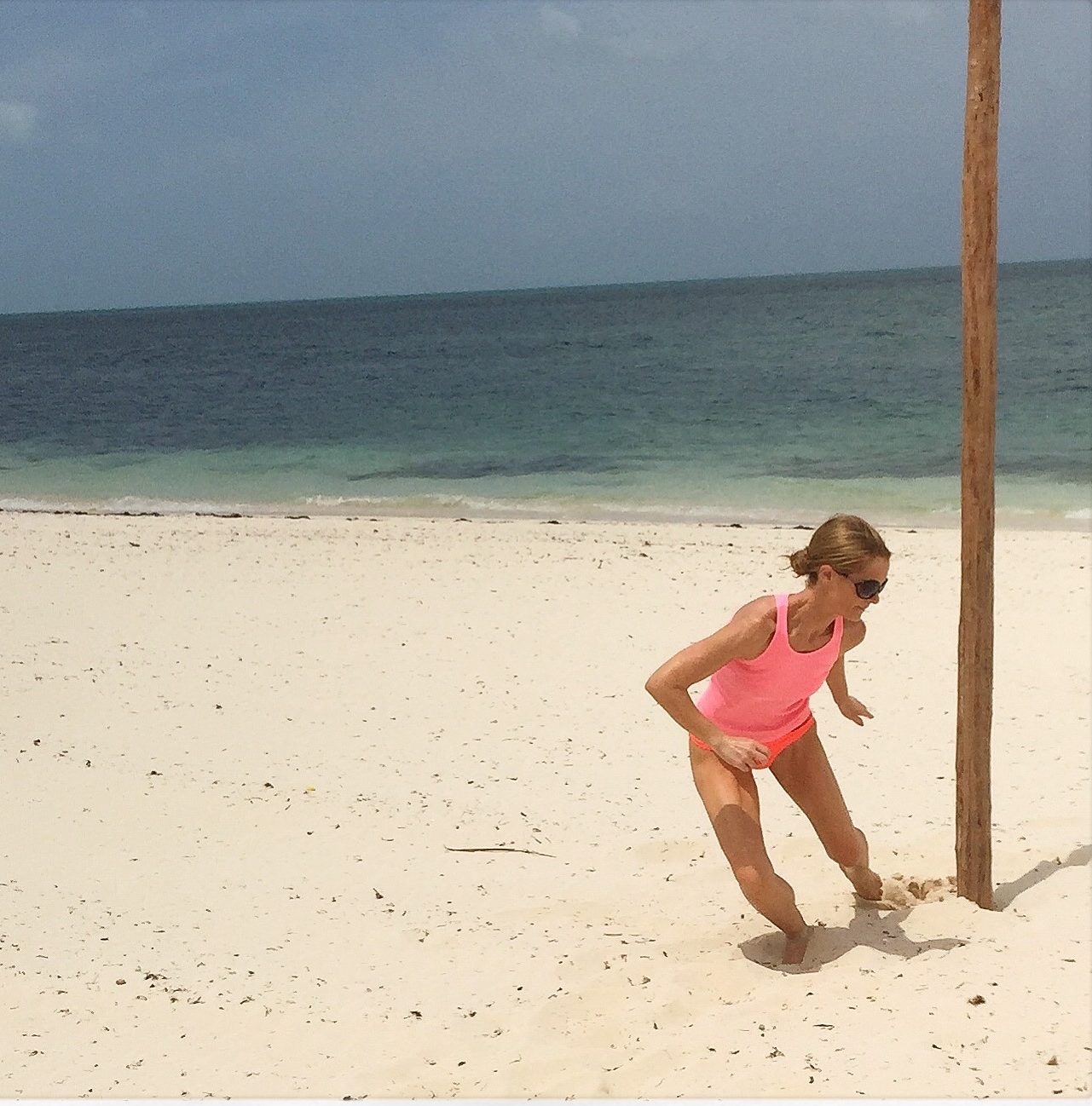 About this time each year, our phones start to ring with lots of 'beach body' enquiries. Throw in a day or two of warm sun, and the all-consuming fear that summer has already started kicks in and the panic ramps up a notch higher. The good news if you have a goal to transform and 6 or 12-weeks to achieve it in, then you can radically change in that time.
We all tend to over-estimate what you can achieve in a day, but underestimate what you can do with a few weeks of consistent effort.
And you can achieve your short-term and long-term goals at the same time, using the same method. The results can be just as rapid without turning to a bogus juice diet or made up detox. Here's how to get started.
You have to change your lifestyle first
If your goal is to bulk up, then you need to consistently lift heavier weights and eat more protein first. If you want to lose weight and keep it off, you can't follow a crazy crash diet to get there, and then swap to a 'sustainable' plan once you're at your target weight. It defies science and doesn't work. Deep down you probably know this, but it's always so tempting to say, 'I'll just do this one last juice fast and then do something sensible when I reach my goal…'.
If you want to look and feel like a supermodel, then you have to live like one first. It's worth pausing and repeating this. You have to change your lifestyle first. 
And when you focus on lifestyle change first. Create your new normal and build positive habits. Then you cherish the results that follow as a consequence and you'll be set to keep them for good.
Do it properly once and for all
So if you give us a call, we'll take time to time to understand how we can truly help – and not just your short term sun-bathing targets (although they do focus the mind!). But your deep-rooted, life-changing goals. We do this because our wellbeing transformation and weight loss programmes are designed so you only have to do them once. Transform your lifestyle, do it properly, once and for all.
We understand that you want wear beautiful summer dresses and show off your arms during BBQ season. Or that you want to feel comfortable in your own skin ahead of that holiday with your friends. Both are really important in shaping how you feel. But let us explore a little deeper with you, like peeling away the layers of an onion and we can match these goals to deeper change. Harnessing these will supercharge your motivation and power your transformation long-term.
What does a lifestyle transformation look like?
Our method covers four pillars. We optimise your nutrition and so you're eating to fuel your metabolism. We build your training plan that will help you tone and sculpt lean muscle mass. We help you create the lifestyle you crave, prioritising sleep, organisation and managing your stress levels. We help with all of this and re-shape your thought patterns by creating a tailored plan for you. One that works with your lifestyle and makes you feel amazing from the outset.
And just because you focus on lifestyle change first, doesn't mean you sacrifice results. They're the consequence of your lifestyle changes but with our method they'll still happen quickly and build week on week throughout your programme. Our clients frequently drop 1 1/2 – 2 dress sizes on The Intensive our signature body transformation programme. They also build the habits so the results last.
So instead of getting beach body ready this year, get forever ready. You'll feel great, be set with new habits that last a lifetime and look your very best too.
Contact us on info@louiseparker.com or 0044 203 862 5401 to find out more about our programmes. Or order our books and download our app to change, once and for all!
Receive 10 free recipes to your inbox!
Sign up and we will send you 10 free recipes