Refreshing Lemon and Lime Ice Lolly Recipe
Recipe Ingredients
– Juice of 3 lemons
– Juice of 3 limes
– 3–5 mint leaves, to taste (optional)
– Stevia, to taste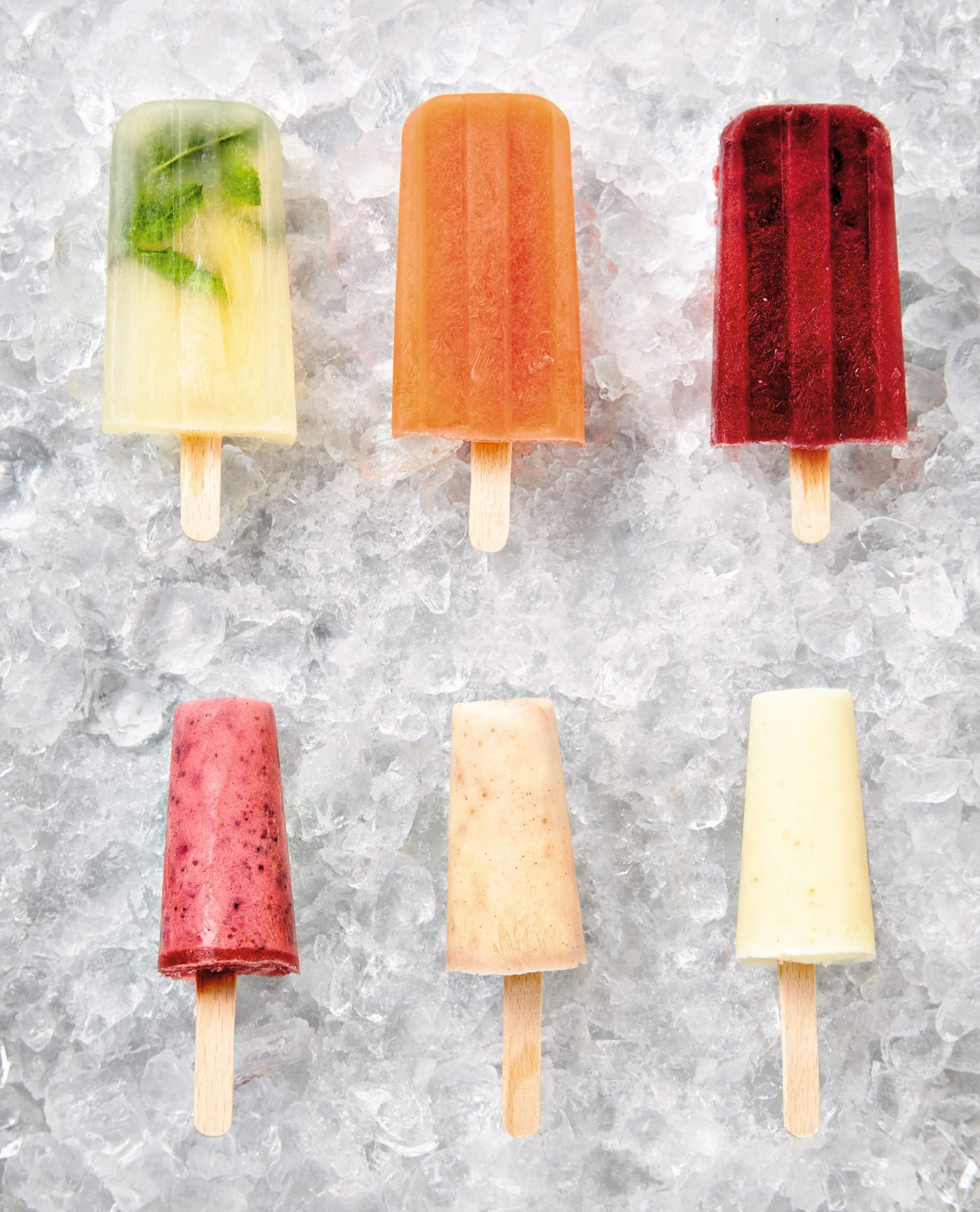 Lemon and Lime Ice Lolly Recipe
Summer is finally here! With temperatures in the UK sizzling, it's the perfect time to try Louise's refreshing and vitamin-packed Lemon and Lime ice lolly recipe.
Taken from Louise's second book, Lean for Life: The Cookbook, these are super easy to make and only need a handful of ingredients, but do be mindful that they will take between 6-8 hours to freeze, so make sure you plan ahead!
Here's the recipe, it makes 8, so plenty to go around!
Method
Roll the citrus fruits under the ball of your hand for a few seconds to help release the maximum juice
Once you've done this, squeeze them into a bowl, making sure you remove any seeds
Pop a bit of the juice into a pestle and mortar with the mint leaves and squelch (if you prefer a less minty flavour, just chop the mint for decoration or leave it out)
Combine this into the remaining juice and give it the taste test
Add water and stevia to taste but remember that you do want the unfrozen mixture to taste quite intense
Once you're happy with the taste, pour into moulds and freeze for at least six hours
Top Tips
Have a play around with flavour combinations, trying different herbs such as basil
Avoid shop-bought concentrate and use freshly squeezed juice
You can find lots more ice lolly recipes in Louise's second book, available from Amazon.
Enjoy!
The Louise Parker Method: Lean for Life: The Cookbook by Louise Parker is published by Mitchell Beazley, £20 (www.octopusbooks.co.uk). Photography by Louise Hagger and Chris Terry.
Receive 10 free recipes to your inbox!
Sign up and we will send you 10 free recipes