Recipe Ingredients
– 1 dessert spoon of pine nuts
– olive oil
– mixed mushrooms
– pinch of smoked paprika
– greek yoghurt
– pinch of chopped coriander
– slice of wholemeal toast
– feta cheese
– chilli flakes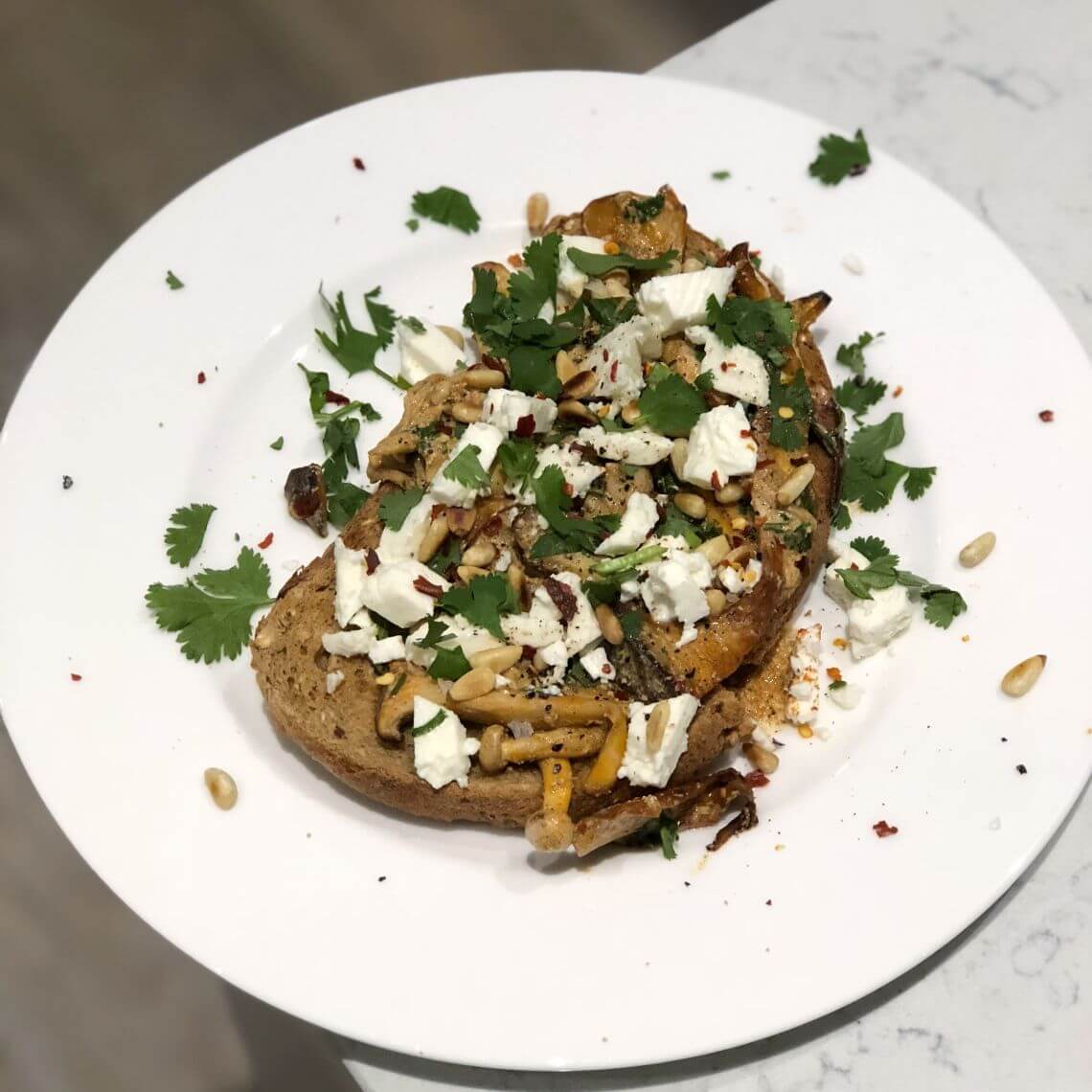 On a grey and rainy Sunday morning, try this lean veggie breakfast to add a little ray of sunshine to your day.
I didn't plan this in advance, I just fancied a warm breakfast and it was a case of making the most of what was in the fridge that morning. Whilst a little planning when you start your transformation is key, the aim is that you learn the principles of the method so that you can throw together a delicious meal without a recipe.
Here's how I made this breakfast…
Start by lightly toasting a dessert spoon of pine nuts in frying pan. Put to one side.
Lightly spray some chopped mushrooms with olive oil, and dust with smoked paprika. In the pan you toasted the pine nuts (you don't need to clean it) spray some olive oil and fry the mushrooms until browned. If the pan gets a little dry, add a teaspoon of cold water.
Once the mushrooms are cooked after 3 – 4 mins, add a tablespoon of yoghurt (I used Yeo Valley) with a little chopped coriander to the pan with the mushrooms. Remove from the heat and gently stir.
Place the mushrooms on a slice of wholemeal toast, top with pine nuts, a little feta, chilli flakes, salt, pepper and some chopped coriander.
Let me know what you think!
Enjoy Lx
Receive 10 free recipes to your inbox!
Sign up and we will send you 10 free recipes