Spiced Carrot and Red Lentil Soup
Recipe Ingredients
– 1 teaspoon rapeseed oil, plus extra to drizzle
– 1 onion, finely chopped
– 3 large carrots, finely chopped
– 1 teaspoon of ground ginger
– 1 teaspoon of paprika
– 1/2 teaspoon of ground turmeric
– 300g (1 1/2 cups) of dried red lentils rinsed in cold water
– 800ml (3 1/4 cups) of good vegetable stock
– 2 tablespoons of pumpkin seeds
– sea salt and black pepper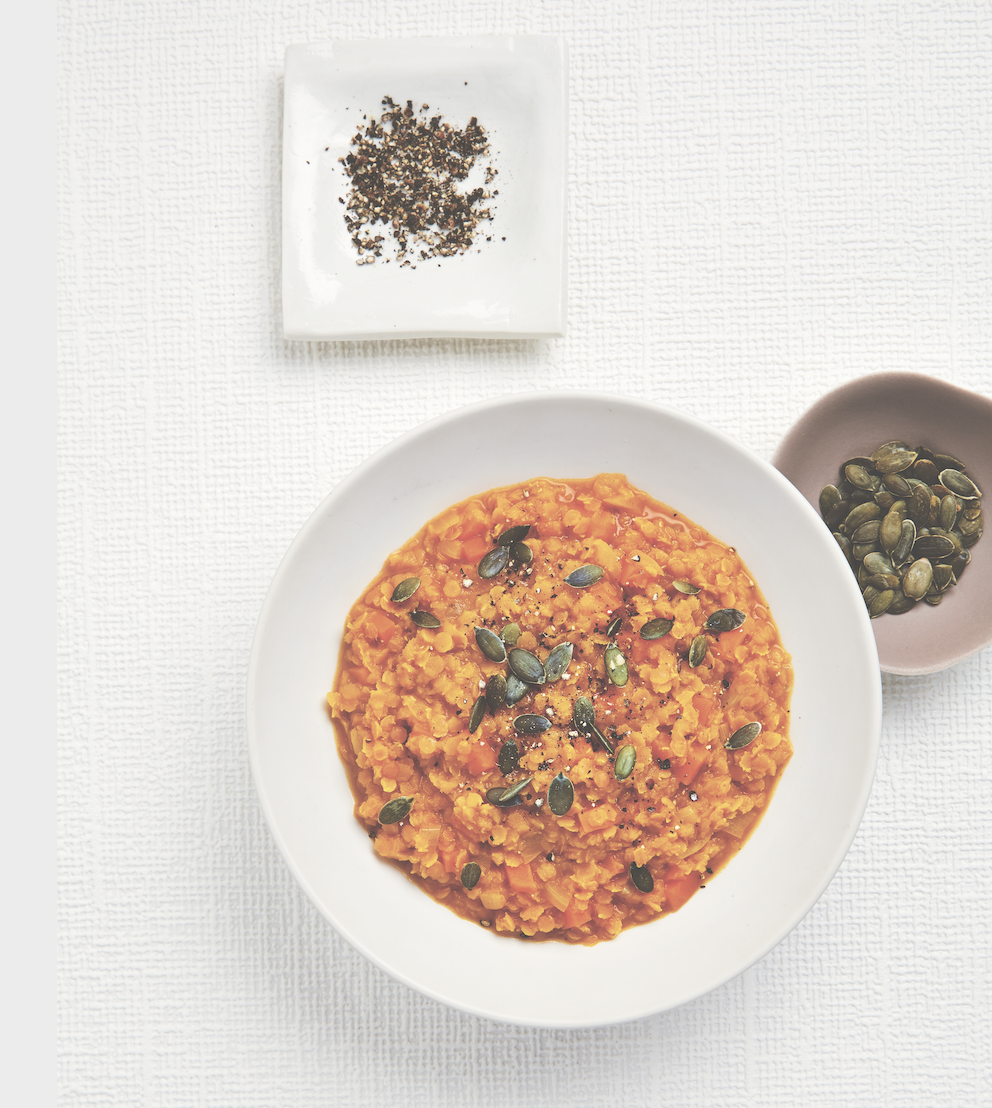 Taken from Louise's third book The 6 Week Programme, this spiced carrot and red lentil soup is the perfect hearty soup for cold winter days…
Method:
Heat oil in a large saucepan over a medium heat and gently sauté the onions and carrots. Do this until the onions are transluscent.
Add spices and lentils and fry until the spices are fragrant and toasted
Stir in the stock and simmer for 20 minutes until the lentils are tender – if you prefer a smoother texture, feel free to blend
Season to taste and serve sprinkled with olive oil and a little drizzle of olive oil – if you have any goat's cheese in the fridge, why not try crumbling some on top
Enjoy and let us know what you think!
You can find lots more soup recipes in Louise's third book, available from Amazon.
The 6 Week Programme by Louise Parker is published by Mitchell Beazley, £20 (www.octopusbooks.co.uk). Photography by Louise Hagger and Chris Terry.
Receive 10 free recipes to your inbox!
Sign up and we will send you 10 free recipes