Recipe Ingredients
2 large eggs
1/4 teaspoon stevia
1/2 teaspoon vanilla bean paste
small knob of unsalted butter
150g (1 1/2 cups) mixed strawberries, blueberries and raspberries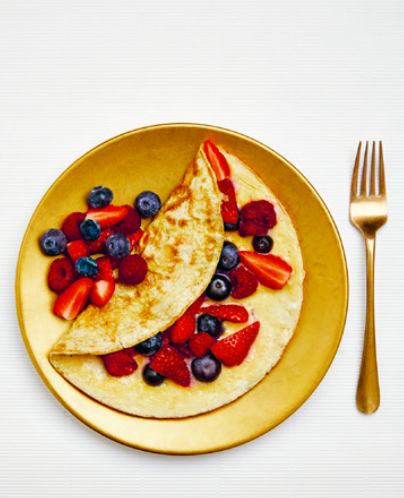 Sounds strange – but the warm oozing berries really work. This protein-packed brekkie makes a great quick supper or lunch too if you feel like something sweet. A hit with my girls.
Method:
Beat the eggs, stevia and vanilla to combine.
Melt the butter in a small nonstick frying pan over medium heat and add the eggs, swirling to coat the pan.
Cook for 30 seconds, then sprinkle half the berries over the eggs and cook until the omelette is golden underneath.
Fold up and cook for 20 seconds more. Serve with the remaining berries.
Receive 10 free recipes to your inbox!
Sign up and we will send you 10 free recipes