Try this Tex-Mex Tortilla
Recipe Ingredients
– 1 red onion
– 1 glove of garlic
– 1 teaspoon of chipotle paste
– 4 chopped tomatoes
– 400g of black beans
– 400g of kidney beans
– 1 lime
– tortilla wraps
– greek yoghurt
– smoked paprika
– coriander leaves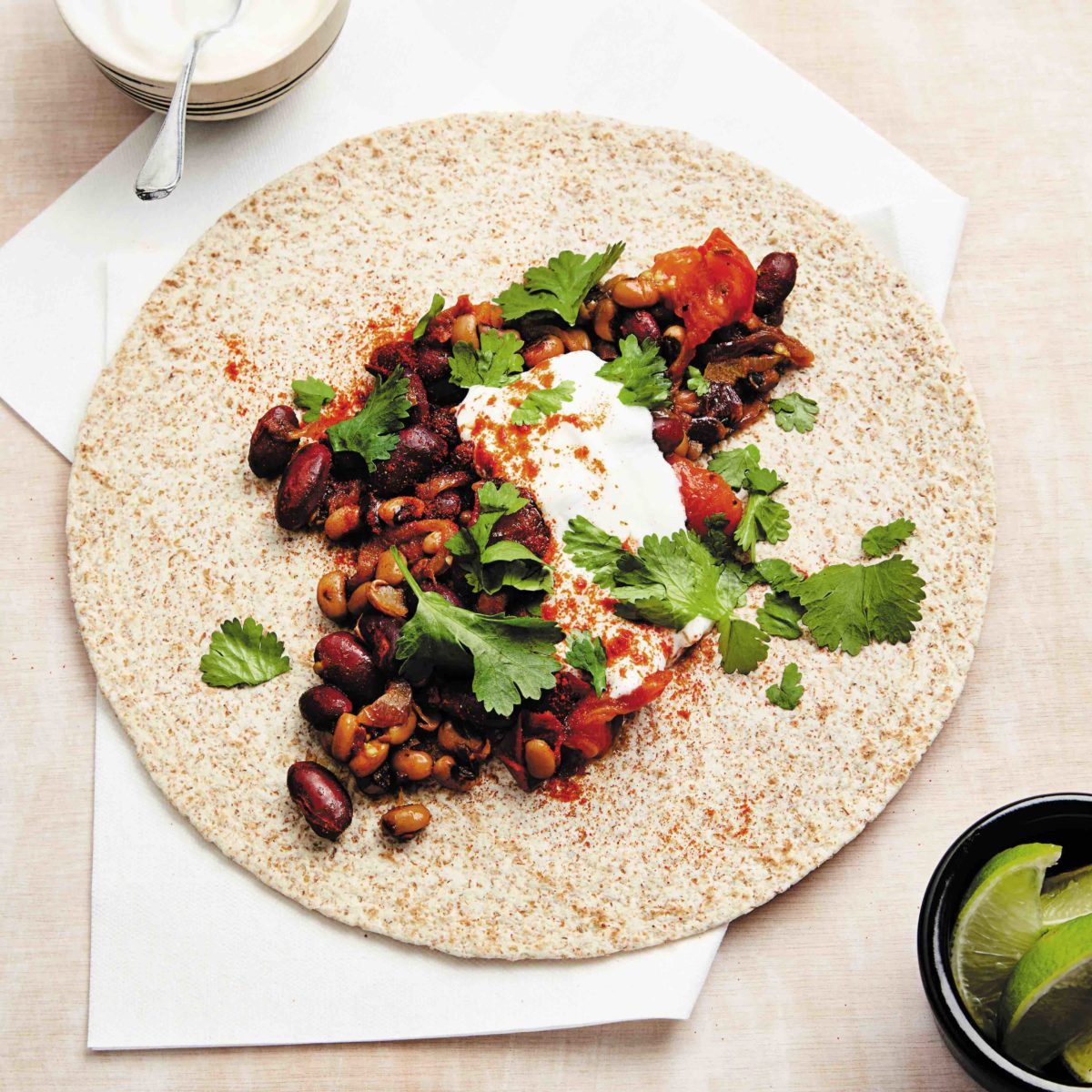 Try these dreamy Tex-Mex wraps at any time of the day. Great for breakfast or brunch. And a delicious quick supper especially if you batch cook the beans. This is a vegan recipe however if you want to add some meat, dice up an inch of chorizo to add a some extra smokiness. Don't be put off by adding the yoghurt as a garnish, it's delicious as it melts on the warm beans!
Here's the recipe (serves 4)..
Heat a tablespoon of oil in a wok and gently saute 1 sliced red onion and 1 clove of garlic.
Once softened, add in 1 teaspoon of chipotle taste (adjust this depending on how much of a kick you want), 4 chopped tomatoes, 400g of black beans and 400g of kidney beans (I like to add in some of the water from the tinned beans but again this is down to your taste). Cook for 5 mins then add in the juice of 1 lime.
Spoon the mixture onto a warmed tortilla wrap, top with a dollop of greek yoghurt and garnish with some paprika and chopped coriander leaves. Another little squeeze of lime juice is delicious as a finishing touch.
Enjoy!
LPx
Receive 10 free recipes to your inbox!
Sign up and we will send you 10 free recipes